Shares of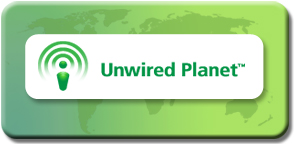 , Unwired Planet Inc. (Nasdaq: UPIP) were up more than 9 percent from Wednesday's closing price in morning trading on Thursday after the company announced that it filed patent infringement lawsuits against Apple and Google.
Shares touched a high of $2.02 in morning trading, up from Wednesday's closing price of $1.85.
The complaints charge Apple with infringing on 10 of Unwired Planet's patents, and charge Google with infringing on 10 different patents, according to a September 20 press release. The 20 patents are related to smart mobile devices, cloud computing, digital content stores, push notification technologies and location-based services including mapping and advertising, the press release stated.
"Apple and Google generate substantial revenues from devices and services that rely on the intellectual property that Unwired Planet developed and patented over the last 15 years," said Unwired Planet's CEO Mike Mulica in the September 20 press release. "They should compensate us for the use of our patented technologies, which are foundational to mobility."
The complaints were filed in Nevada, which was chosen as "one of 14 districts across the United States as a pilot patent district," and has developed "specialized procedures to handle complex patent cases," Mulica said. "As a result, we believe the Nevada district will be an ideal venue to resolve this matter with efficiency and expertise."
Unwired Planet has about 200 U.S. and foreign patents and roughly 75 pending applications, Fores reported.
Shares of UPIP are down about 19 percent over the past three months.