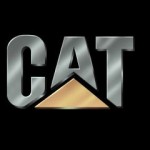 Caterpillar Inc. (NYSE: CAT) reported a 60 percent rise in quarterly earnings that exceeded Wall Street expectations on record sales of construction and mining equipment, and projected growth for 2011. Fourth-quarter sales and revenues in 2011 were an all-time quarterly record at $17.243 billion, an increase of 35 percent compared with $12.807 billion in the fourth quarter of 2010. Fourth-quarter profit was $1.547 billion compared with $968 million in the fourth quarter of 2010. Profit of $2.32 per share was 58 percent higher than the $1.47 per share in the fourth quarter of 2010.
The growth of Caterpiller is a positive indicator in the strength of the global economy and in construction spending in the United States. Caterpillar credits the incredible growth to many of its customers replacing aging equipment and rapid growth in developing parts of the world.
"Our strategy is squarely focused on customers, and in 2011 our employees, suppliers and dealers delivered. We improved product quality, invested significantly in manufacturing capacity and product  development, and improved our market position." said Caterpillar Chairman and Chief Executive Officer Doug Oberhelman.
About Caterpillar Inc. (NYSE: CAT)
Caterpillar Inc. is a corporation which designs, manufactures, markets and sells machinery and engines and sells financial products and insurance to customers via a worldwide dealer network. Caterpillar is the world's largest manufacturer of construction and mining equipment, diesel and natural gas engines and industrial gas turbines.  With more than US$70 billion in assets, Caterpillar was ranked number one in its industry and number 44 overall in the 2009 Fortune 500. Caterpillar stock is a component of the Dow Jones Industrial Average.