Shares of diabetes drug maker Amylin Pharmaceuticals, Inc. (Nasdaq: AMLN) were up more than 50 percent from Tuesday's closing price in morning trading on Wednesday after Bloomberg reported that Amylin rebuffed an unsolicited takeover bid from pharma giant Bristol-Myers Squib Co. (NYSE: BMY) for $3.5 billion, or $22 a share.
According to data provided by Yahoo Finance, shares of AMLN touched a high of $23.50 on Wednesday, up from Tuesday's closing price of $15.39.
Reuters reported that Amylin has been considered a possible takeover target for quite some time. Spokeswomen for Bristol-Myers and Amylin refused to comment, Reuters reported.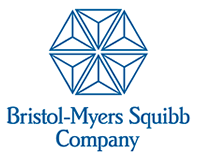 "Bristol as an acquirer makes sense," Robyn Karnauskas, an analyst with Deutsche Bank in New York, wrote in a note to clients today, Bloomberg reported. "Amylin could be worth up to $31 a share based on expense synergies. However, Bristol is financially disciplined."
There have been 16 acquisitions more than $1 billion of biotech companies in Amylin's peer group in the past five years, according to data compiled by Bloomberg. The average disclosed size was $8 billion, with an average premium of 35 percent, the Bloomberg data show.