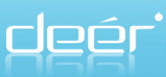 Shares of China-based Deer Consumer Products, Inc. (Nasdaq: DEER) were up as much as 53 percent from Wednesday's closing price on Thursday after the company reported record 2011 financial results, and a rosy outlook for 2012.
Shares climbed as high as $4.89 on Thursday, up from Wednesday's closing price of $3.18.
The company reported 2011 revenue of $226.7 million, up 28.9 percent from the previous year. The growth was driven by the company's sales expansion in the China domestic market for its Deer branded product lines coupled with Deer Consumer Products' ability to raise the average selling prices of its products, a March 29 press release stated.
Net income for 2011 increased 31 percent to $39.8 million, or $1.18 per share, over the same period last year.
The company also reaffirmed its 2012 financial guidance, and stated that it expects 2012 revenue guidance of between $270 million and $290 million, and net income of between $45 million and $47 million.
Deer's product mix includes housewares and appliances such as blenders, choppers, food processors, and microwave ovens.
"Deer currently has access to approximately 4,000 retail locations across China and has developed a well-recognized brand by working with various retail channels," said Deer Consumer Products' Chairman and CEO Bill He in a March 29 press release. "We believe China remains the world's largest and fastest growing consumer retail market and has strong domestic demand for small household appliances. There are approximately 35,000 retail locations across China that Deer could potentially penetrate. Deer has significant growth potential in China."
Shares of DEER are down roughly 39 percent over the past 12 months, according to historical data provided by Yahoo Finance.