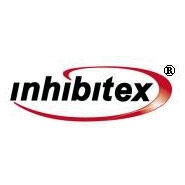 Shares of  hepatitis C drug developer Inhibitex, Inc. (Nasdaq: INHX) were up more than 140 percent from Friday's closing price in morning trading on Monday after it was announced over  the weekend that pharmaceutical giant Bristol-Myers Squibb (NYSE: BMY) made a $26 a share cash  to acquire Inhibitex.
The $26 cash offer for Alpharetta-based Inhibitex represents a 163 premium to Friday's closing price of $9.87.
"The acquisition of Inhibitex builds on Bristol-Myers Squibb's long history of discovering, developing and delivering innovative new medicines in virology and enriches our portfolio of investigational medicines for hepatitis C," said Lamberto Andreotti, chief executive officer, Bristol-Myers Squibb in a January 7 press release. "There is significant unmet medical need in hepatitis C. This acquisition represents an important investment in the long-term growth of the company."
Inhibitex's lead hepatitis C asset  is INX-189, an oral nucleotide polymerase (NS5B) inhibitor in Phase II development that has exhibited potent antiviral activity, a high barrier to resistance and pan-genotypic coverage.
"The addition of Inhibitex's nucleotide polymerase inhibitor to our own promising portfolio, which includes other direct-acting antivirals, brings additional options to develop all-oral regimens with better cure rates, shorter duration of therapy and lower toxicity than the current standard of care," said Elliott Sigal, M.D., Ph.D., executive vice president, chief scientific officer and president, R&D, Bristol-Myers Squibb said in a statement.
The transaction is expected to be dilutive to earnings for Bristol-Myers Squibb through 2016, with an expected impact on earnings per share of approximately $0.04 in 2012 and approximately $0.05 in 2013, the January 7 press release stated.
About Inhibitex, Inc. (Nasdaq: INHX)
Inhibitex, Inc. is a biopharmaceutical company focused on developing products to prevent and treat serious infectious diseases. The Company's clinical-stage pipeline includes two Phase 2 development programs for which it has retained all future rights: INX-189, a nucleotide polymerase inhibitor in development for the treatment of chronic HCV infections, and FV-100, a nucleoside analogue in development for the treatment of shingles-associated pain. The Company also has additional HCV nucleotide polymerase inhibitors in preclinical development and has licensed the use of its proprietary MSCRAMM® protein platform to Pfizer for the development of a staphylococcal vaccine, which is currently being evaluated in a Phase 1/2 clinical trial.
For additional information about the Company, please visit www.inhibitex.com.