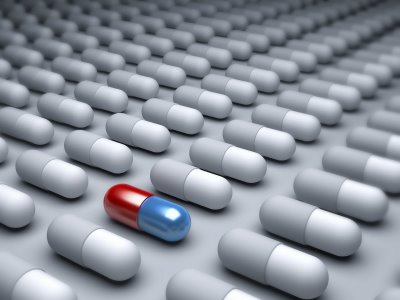 Shares of drug developer, Raptor Pharmaceutical Corp. (Nasdaq: RPTP) were up as much as 58 percent from Friday's close, in morning trading today after the company announced that a mid-stage study of its liver disease drug met its main goal.
The mid-stage study had 11 adolescent patients with non-alcoholic steatohepatitis, who were given oral doses of up to 1,000 mg of Raptor's drug twice daily for six months, followed by a six-month post-treatment monitoring period.
The patients had at least twice normal levels of two liver enzymes that are often associated with a presence of liver problems. The patients showed a decline in the level of one enzyme — alanine transaminase (ALT) — during the treatment period, with seven of 11 patients achieving a greater than 50 percent reduction, and in six of 11, the enzyme reduced to within normal range.
Levels of the second enzyme, aspartate aminotransferase (AST), also saw significant improvements with patients seeing 41 percent reduction by the end of the treatment phase.
Raptor is also developing its drug, DR Cysteamine, for genetic disorders like cystinosis and Huntington's disease.
C.K. Cooper and Co's Jeffrey Cohen, who is the sole analyst covering Raptor, said Monday's news does not change his "hold" rating on the stock.
"The net-present value of the pipeline is about $2.88," Cohen said.
Tags: buzz stocks, nasdaq, pharmaceutical stocks, pharmaceuticals, raptor pharmaceutical, rptp